SPARTANCOINS.COM
challengecoinfactory.com is for sale!
Spartan Coins > ChallengeCoinFactory.com
The domain name ChallengeCoinFactory.com is for sale and only the domain name (not this website), for the amount of $50,000.00 United States Dollars. Anyone is welcome to make an offer. Payment will be accepted in the form of wire transfer or certified funds. PayPal payment will also be accepted, buyer pays the seller's fees.
In the meantime if you're looking to create your own quality custom coins then please feel free to contact us or visit our how to make custom coins with Spartan Coins page.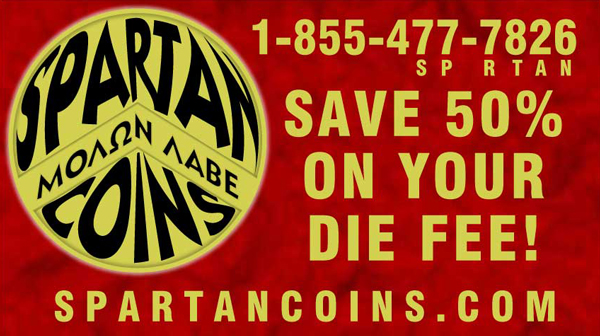 Last modified: January 9, 2018

© spartancoins.com 2012 - 2018 - All rights reserved.