SPARTANCOINS.COM
Task Force 145 Challenge Coins
1-855-477-7826
sales@spartancoins.com
100% Satisfaction Guarantee
Home > Challenge Coins For Sale > Task Force 145 Challenge Coins
Task Force 145 Challenge Coins For Sale
In 2006 I created the Task Force 145 Challenge Coin as a salute to the soldiers, sailors and everyone who was a part of that special operations task force. In 2015 I created a revised version I call version 2.0. This die struck brass coin measures 2 inches in diameter, approximately 3mm in thickness, features shiny gold and nickel electroplating, soft enamel paint color on both sides and a Petal Cut diamond cut edge. I'm looking forward to supplying many more customers with this great coin. If you prefer to pay via PayPal or submit your order via our order form, both options are available to you. We hope our coins are among the favorites in your collection.
1 - 2 coins = $9.95 per coin plus $2.75 for First Class shipping.
3 - 7 coins = $8.95 per coin plus $6 for Priority Mail shipping.
8 - 12 coins = $7.50 per coin plus $6 for Priority Mail shipping.
13 - 20 coins = $6.25 per coin plus $6 for Priority Mail shipping.
21 - 49 coins = $5.25 per coin plus $6 Priority Mail shipping for up to 35 coins.
$12 Priority Mail shipping for 36 to 49 coins.
50 + coins = $4.75 per coin plus $12 for Priority Mail shipping.
The original version is pictured below. - Shiny Silver with gold plating and epoxy on both sides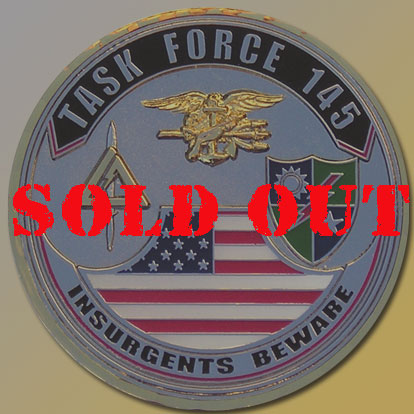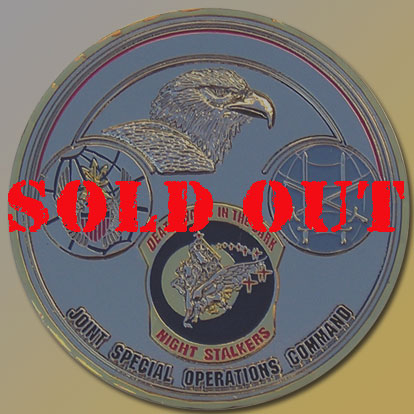 Customer Comments:
Sir, i received my TF145 coin today. What you have made is a magnificent work of art, when i opened the envelope so many memories and thoughts came rushing in, some scared the hell out of me others were the faces i had forgotten.

Last modified: August 13, 2016

© spartancoins.com 2012 - 2017 - All rights reserved.