SPARTANCOINS.COM
custom coin manufacturer reviews
Spartan Coins > Client Testimonials
Credibility is everything in business. What better way to calm any reservations you may have than by providing you, my prospective client with the testimonials from my previous clients?
My business is founded on honesty, forthrightness and always striving to give my clients the best value for their money.
Client Testimonials
December 15, 2016
First of all, let me start by saying how much I appreciated your attention to detail and quick response to any and all questions we may have had. The quality of the coin is amazing and we are very pleased with the detail and quality. I am very glad that we decided to go with Spartan coins for this purchase. I hope that you will use this as a review of your customer service in the future. We will be ordering from you in the future, and we all will spread the word of your work. Read More
Shon S.
The Arizona Internet Crimes Against Children Task Force would like to commend and thank Spartan Coins.com and Mr. Robert Blackburn for their exemplary work on the Arizona Internet Crimes Against Children Task Force commemorative coin. Read More
I just wanted to say thank you. They all look amazing. We're very happy with the results.
Kris B. - New York Police Department - Police Service Area 7
2015 Arizona Bowl coin
As Director of Operations for the 2015 Arizona Bowl College Football Classic I was tasked with designing the coin flip coin. After our research we selected Spartan Coins to produce our game coin plus 50 additional coins as gifts to select individuals. We had an exceptional experience from beginning to end. We will use Spartan in 2016 and recommend them to anyone. They were professional, on time & the finished product exceeded our expectations. Spartan also came in at the price point they quoted which we always seek, but don't often find.
Gary N.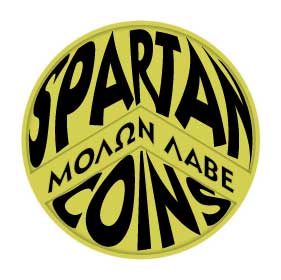 The 40th ESB are extremely satisfied with the Battalion Coin received, as well as Spartan Coins professionalism and dedication to outstanding service. Thank you.
SFC Greene - Fort Huachuca, Arizona
The coins look great! You and your staff were able to take the design I described and translate it into a challenge coin better than I could have expected. The finished product exceeded my expectations, and will now be a part of our heritage and tradition for a long time to come. I will certainly be in touch soon to request another set. Our coins have already become the most popular and sought after at the command.
Nate W. - Officer Training Command Newport Rhode Island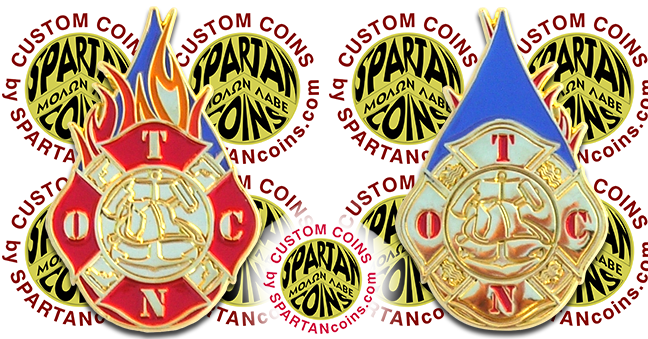 I researched several coin companies and found that Spartan Coins, a Navy veteran owned company, was able to provide me with a quality coin at a reasonable rate. Robert, the Owner, did the design work and produced my coin on time and below the competitions' rate. I could not be happier with the results or the product.
Daniel J. LTC(R), USA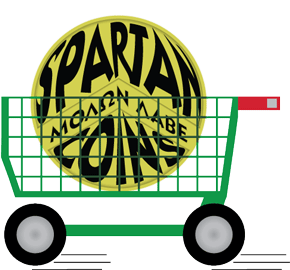 Last modified: March 9, 2017

© spartancoins.com 2012 - 2018 - All rights reserved.