SPARTANCOINS.COM
Delivering YOU the best custom promotional product making experience!
1-855-477-7826
sales@spartancoins.com
100% Satisfaction Guarantee
custom promotional product manufacturer
Welcome to SPARTANcoins.com, the only Spartan inspired custom coin manufacturer. You are now one step closer to creating your own custom challenge coin, custom lapel pin or other custom metal promotional product. Regardless of whether you're new to creating custom coins or a seasoned custom coin maker, Spartan Coins is here for your custom coin manufacturing needs.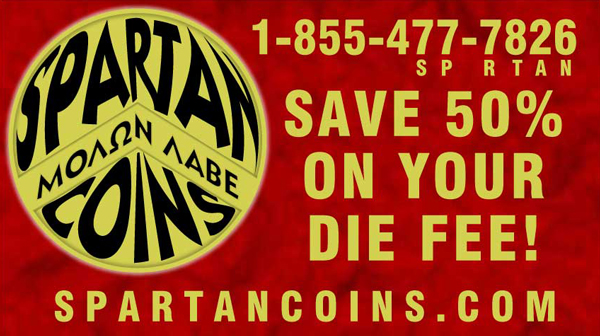 How to make custom coins!
Challenge Coins For Sale
See more individual
challenge coins for sale
.
Everything we do begins with a price quote. Unsure about what you want or what would look best? Give us a call or send us an email, we will gladly give you our professional opinion. We have 10 years of knowledge and experience that contribute to making our clients' coins outstanding. Concerned about price? Don't be, we have every day cost saving opportunities as well as a price match guarantee.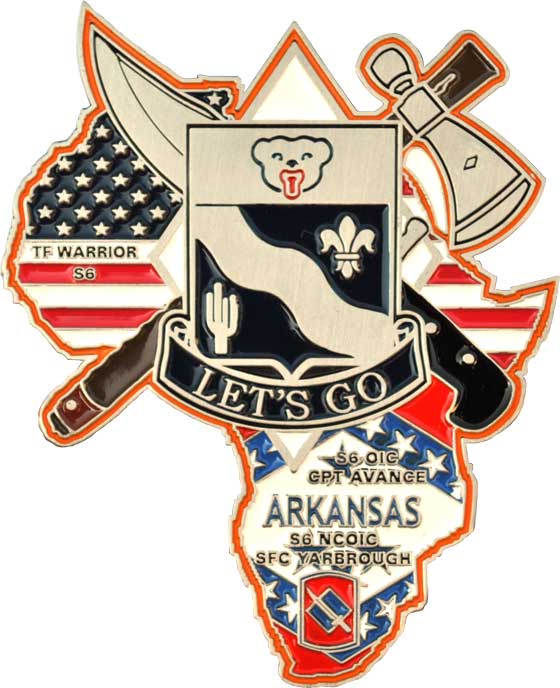 Ordering 100 Coin or More?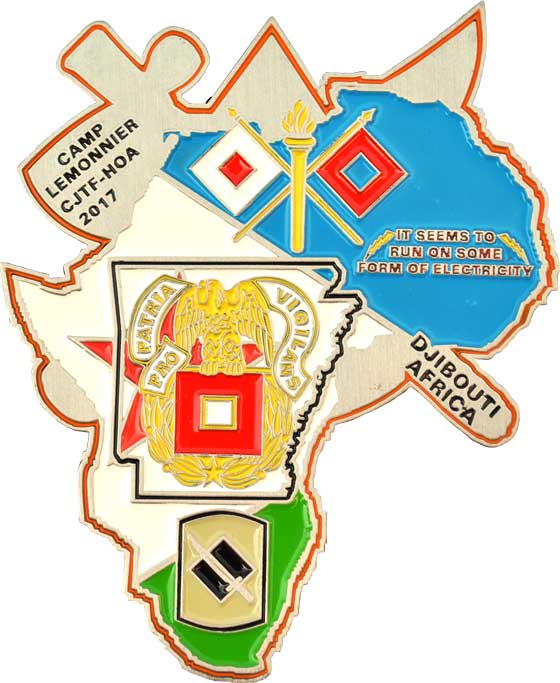 Air Force Challenge Coins
Our custom coin minting service includes: FREE artwork and design, FREE air shipping and a 100% satisfaction guarantee. Start the process by filling out our quote form. Our quote form is super easy, answer a couple of questions, upload your artwork and press submit and we'll get back to you promptly. You are more than welcome to send us your artwork via email if that's easier.
Police and Law Enforcement Challenge Coins
see more
Law Enforcement Challenge Coins
.
You may be wondering if we provide a free artwork proof with every price quote. The short answer is sometimes. We supply artwork to our clients first. Free artwork with NO order commitment will be completed on a case by case basis and is highly dependent upon design complexity and time required to complete the requested design. In all likelihood we probably won't have time to complete all free artwork with NO order commitment requests but I don't know of any custom coin company that does.
Navy Challenge Coins
If artwork is a priority then I encourage you to become our client. Clients are defined as those who have submitted a completed order form which includes payment information. Please note: I am not asking for any money upfront when I ask for an order form. I am simply asking for a commitment that you will be producing coins with us.
Church and Religious Coins
It's easier for us to invest our time in client artwork. We are aware that our success depends on our clients and our artwork to convert prospects into clients. Please understand, we are in the business of creating customized challenge coins as well as other custom metal promotional products.
We are an Arizona based business and we look forward to working with you. Take a look around our site if you have the time. We would love to hear your feedback or have you share our website.
If you're looking for the best overall customer experience, responsive service and quality finished product then Spartan Coins is the right place for you! I look forward to personally showing you the excellence this United States Navy veteran is capable of. #SPARTANcoins
Get Your Free Gratitude Coin!
Have a look at the 2015 Arizona Bowl coin flip coin, read our blog or see what our clients have to say Happy Holidays to all. May you always have more than enough to be grateful for!
Visit out Store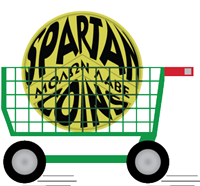 Last modified: December 2, 2017

© spartancoins.com 2012 - 2018 - All rights reserved.