SPARTANCOINS.COM
Delivering YOU the best custom promotional product making experience!
custom promotional product manufacturer
Welcome to SPARTANcoins.com, the only Spartan inspired custom coin manufacturer. You are now one step closer to creating your own custom coins, custom lapel pins, custom challenge coins or any other custom metal promotional product. Regardless of whether you're new to creating custom coins or a seasoned custom coin maker, Spartan Coins is here for your custom coin manufacturing needs.
Business Challenge Coins
How to make custom coins!
Challenge Coins For Sale
See more individual
challenge coins for sale
.
Everything we do begins with a price quote. Unsure about what you want or what would look best? Give us a call or send us an email, we will gladly give you our professional opinion. We have 12 years of knowledge and experience that contribute to making our clients' custom challenge coins outstanding. Concerned about price? Don't be, we have every day cost saving opportunities as well as a price match guarantee.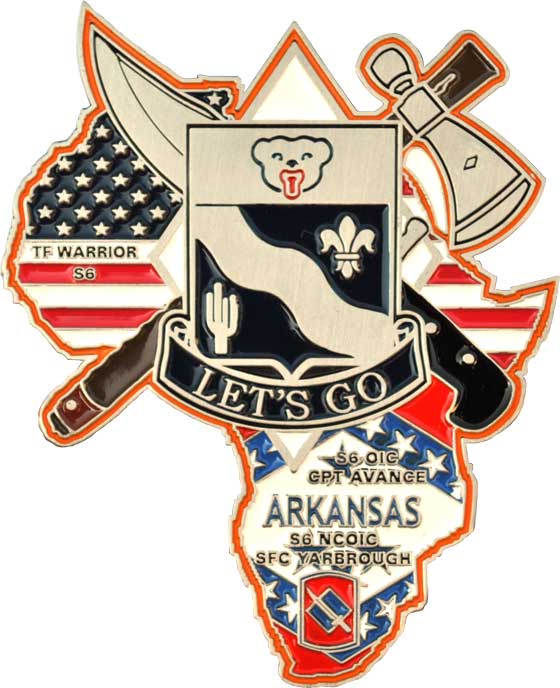 Ordering 100 Coin or More?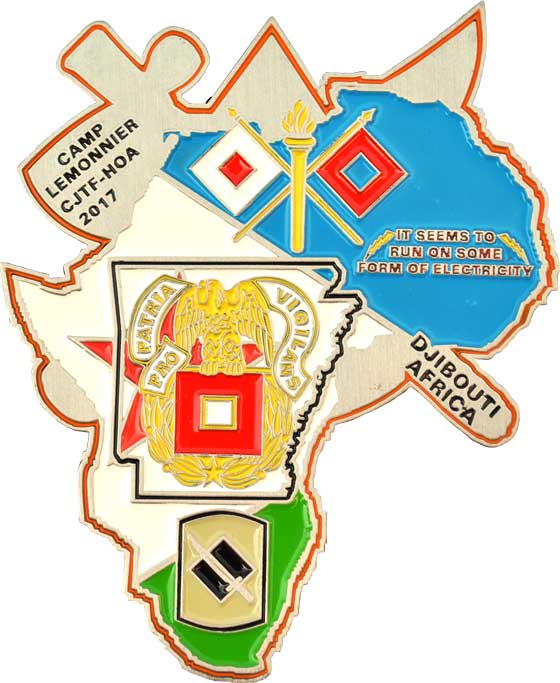 Air Force Challenge Coins
Our custom coin minting service includes: FREE artwork and design, FREE air shipping and a 100% satisfaction guarantee. Start the process by filling out our quote form. Our quote form is super easy, answer a couple of questions, upload your artwork and press submit and we'll get back to you promptly. You are more than welcome to send us your artwork via email if that's easier.
Police and Law Enforcement Challenge Coins
see more
Law Enforcement Challenge Coins
.
You may be wondering if we provide a free artwork proof with every price quote. The short answer is sometimes. We supply artwork to our clients first. Free artwork with NO order commitment will be completed on a case by case basis and is highly dependent upon design complexity and time required to complete the requested design. In all likelihood we probably won't have time to complete all free artwork with NO order commitment requests but I don't know of any custom coin company that does.
Navy Challenge Coins
Church and Religious Coins
Make Your Own Challenge Coins!
This checklist was designed for those who want a streamlined ordering process. The most straight forward way to get your coin started is to simply contact us! Our contact information can be found on every page of this website. If you're interested in saving 25 dollars on your die fee then you can checkout our latest promotion.
How to Order checklist:
Submit your inquiry.
Receive initial response. (Check your SPAM folder)
Receive artwork and quote within 24 hours. *
Approve artwork, place order, proceed with production
Receive your coins
Provide testimonial and share your happiness with the world!
Direct email
[email protected]
telephone - tap to call
1-855-477-7826
fill out our quote form
get your free quote!
When using direct email or our quote form for your initial inquiry please be sure to check your Spam or Junk email folder(s) for our response - as our response may be flagged as such by your email provider.
We normally respond to all quote requests within 2 business hours. Email is probably the quickest and easiest way to get in touch with us and we do monitor our email during weekends. Our normal business hours are 8AM to 5:30PM, Monday through Friday, but I am not opposed to working outside of those parameters in order to get the job done!
I'm not suggesting that we work 24 hours a day, 7 days a week. However, we know that unforeseen circumstances arise and sometimes getting your coin order completed urgently is exactly what is needed. Preferably we like to have at least 30 days to get your order to you but we have been known from time to time to get orders manufactured within 5 business days.
Please let us know if you only need a price quote. We can have a price back to you within 30 minutes during normal business hours. We try to complete free artwork for all prospective clients. Said artwork is typically completed within 24 hours depending on operating conditions. If the artwork queue requires a longer timeframe then you will be notified.
Artwork approval can be completed via email or telephone, however we prefer email because it's a document that both parties have a copy of.
Order submission can be done by either calling in the order or by submitting a completed order form that has been filled out manually. A manual order form can be either scanned and emailed in or faxed in - 602-247-7736.
Those of you that can "print to" or "save as" a PDF can actually fill out the order form online. You can then save as a PDF directly from Chrome and email us the PDF order form. Other browsers may have this option as well - I'm only citing Chrome here because I personally use that function regularly.
As of this writing (February 10, 2018) orders cannot be submitted directly from our website SpartanCoins.com. Due to all the hacking issues around the world I have been reluctant to add the online order feature.
order form link below
Spartan Coins order form
What's preventing you from placing an order today?
It seems to me, you're really interested in creating your own custom coins if you have read this far. What's stopping you from at least inquiring today? What can we do to earn your business today?
If price is what's holding you back then watch our price case study video where we obliterate the competition's price. Still not sure? Read our blog or frequently asked questions if you're afraid of asking a silly question.
If you have found this information useful don't be afraid to share it. We work hard to educate our clients and make them comfortable with the ordering process. Our goal is to build a long term relationship with our clients. See something we can improve? Please let us know about it!
Free Coin Artwork Proof
Our artwork service is always FREE! Meaning we do NOT charge anything above what your custom coin order costs. We appreciate the opportunity to serve everyone, however please note - communication is key. If we attempt to contact you about your inquiry and we don't receive a response then it will be assumed that you are no longer interested.
We are more than happy to provide prospective clients with a free coin proof in most cases *. Free artwork is always completed on a first come, first served and as time permits basis. Submitting a price quote request is NO guarantee that you will receive a free coin proof.
Free artwork proofs for prospective clients are completed solely at our discretion and are largely dependent upon the scope of the design. Client (defined as: those doing business with us) artwork will take precedent over prospective client free coin proof.
Our free coin proofs are sent out in JPEG or .jpg file format. We never send our clients vector artwork for their approval. Vector artwork may be available from us upon completion of our transaction and for an additional fee.
Every client will see and must approve artwork in order to proceed with full production unless we are creating a duplicate coin. Clients will never be coerced into approving artwork they are NOT satisfied with. Please remember, high quality images make the best coins. Low quality artwork - we will probably ask if you have something better.
Our business is custom metal promotional products (primarily custom coins and custom lapel pins) and we are here to make your experience pleasantly memorable and hopefully referral worthy. We can take your design ideas from something as simple as written words in an email or as elaborate as high quality complex images. We are standing by to make your first or next custom metal keepsake.
We are an Arizona based business and we look forward to working with you. Take a look around our site if you have the time. We would love to hear your feedback or have you share our website.
If you're looking for the best overall customer experience, responsive service and quality finished product then Spartan Coins is the right place for you! I look forward to personally showing you the excellence this United States Navy veteran is capable of. #SPARTANcoins
contact us!
Get your price quote today!
Have a look at the 2015 Arizona Bowl coin flip coin, read our blog or see what our clients have to say or read our privacy policy.
Visit out Store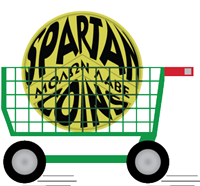 Last modified: February 10, 2018

© spartancoins.com 2012 - 2018 - All rights reserved.