SPARTANCOINS.COM
Navy Veteran Owned and Operated
Home > Navy Veteran Owned and Operated Custom Coin Maker
Thank you so much for considering Spartan Coins for your custom coin project. If you're brand new to creating custom coins then you may want to read our > how to make custom coins with Spartan Coins page. You may also find the videos below helpful.
My name is Robert D. Blackburn but please call me Rob. I am the Navy veteran owner and operator of this website and sole manager of our parent company MSI Investments LLC. I have been designing coins since May 2006.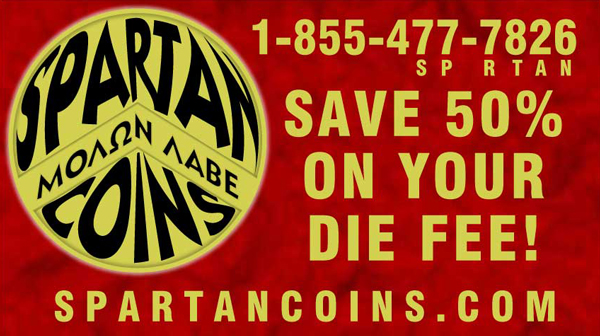 I believe in the value pyramid, which is superior customer service, quality finished product and affordability. If you like the way that sounds then you're going to ♥ love working with us.
Unlike most of my competitors I'm not afraid to put myself here on the internet or in front of a camera. (Regardless of whether I have the face for it or not. LOL) I am very grateful for the opportunities I receive. It seems to me that we've never been more connected as a society but our relationships have never been more impersonal than they are today.
The biggest reason I wanted to create this page is because I want you to get a sense of the person you're working with. I want to create a long and lasting business relationship with you! If you have a genuine desire to know the face and or person behind this business then you're in the right place.
We sincerely look forward to the opportunity to serve all your custom metal project needs. If you're looking to get coins made or custom lapel pins, Spartan Coins has you covered.

Last modified: November 22, 2017

© spartancoins.com 2012 - 2018 - All rights reserved.