SPARTANCOINS.COM
custom military challenge coins
Custom Coins > Military Coins of Excellence
Military Coins of Excellence hadn't made their way into the mainstream when I was serving in the United States Navy. Back in 1993 we created custom patches to document where we had been – cruise jackets were a big thing back then. My Division Officer, LCPO and those above me used to compliment us by saying Bravo Zulu, which was their way of saying good job.
Everyone likes to be acknowledged for the effort and sacrifice they make while serving their country and that's where coins of excellence come into play. You probably know them by many names, coins of excellence, commander coins, custom military challenge coins, unit coins and the list goes on. Let's add one to the list, how about a custom military retirement coin of excellence.
56th CMS Air Force challenge coin
The 56th Component Maintenance Squadron coin above is die cast zinc alloy, has a 2.25 inch longest dimension, is 4mm thick, features nickel plating, hard enamel paint color and 2 cut outs. Numbering was added to the edge of this coin.
Navy Recruiting District Phoenix plaque medallion
The custom Navy plaque medallion above is die cast zinc alloy, measures 4.5 inches in diameter and is electroplated Antique Gold.
Military Retirement Coin of Excellence
I would like to say thank you to LTC Daniel B. Jones for allowing us to create this beautiful retirement coin. This coin measures 2 inches in diameter, is electroplated shiny gold and has nickel plating for the silver oak leaf LT Colonel rank insignia.
Client Testimonial
Commander's Coin of Excellence
The special shaped custom military challenge bottle opener coin above is die cast zinc alloy, 3 inches from top to bottom, features an antique silver metal finish, high relief 3D metal and 2 cut-outs.
Military Task Force challenge coins
The Task Force 145 challenge coin measures 2 inches in diameter, features shiny gold and nickel electoplating, soft enamel paint color and a Petal Cut diamond cut edge.
Bottle Opener Military Challenge Coin
This Commander's Coin of Excellence measures 2.25 inches in diameter, is die cast zinc alloy, features Antique Silver plating, soft enamel paint and epoxy on both sides. There is also a numbering block and one large bottle opener cut out on this coin.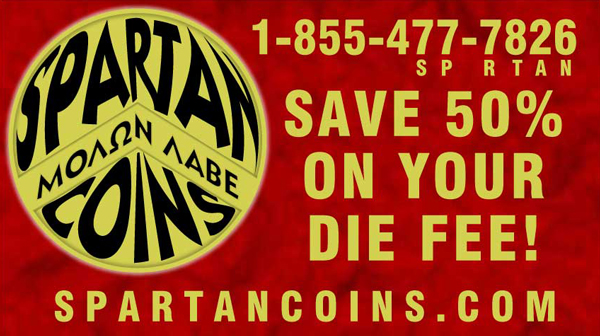 I would like to thank all those who serve! It takes special people to accept and honor the oath to defend this country against all enemies both foreign and domestic.
Spartan Coins is extremely honored and grateful to serve those who have served and continue to serve. We hope to be your trusted source for all your custom metal project needs. We proudly manufacture quality custom military challenge coins, medals, keychains and lapel pins.
Visit out Store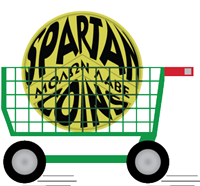 Last modified: December 8, 2017

© spartancoins.com 2012 - 2018 - All rights reserved.